Tuesday, September 27, 2016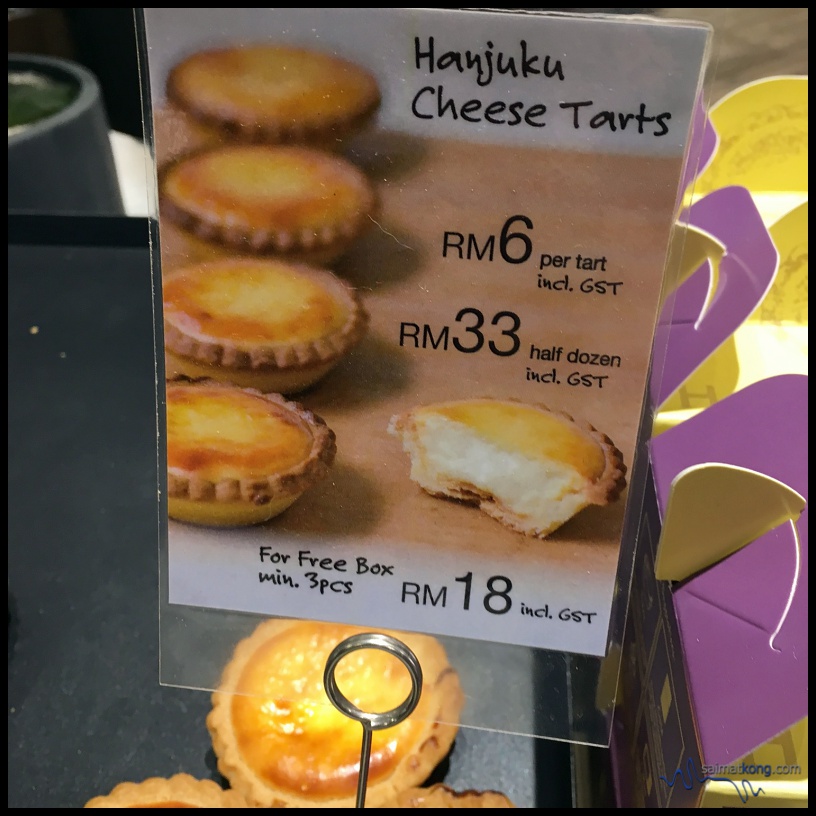 Hello!
Nape eh?
Sekarang ni rasanya macam
semua benda nak di'cheese' kan
. Murtabak cheese, Roti john cheese, Nan Cheese, Goreng pisang cheese.. Bila ada cheese je, terus menu tu jadi hipster kekeke .
Aku pulak , pantang jumpa kalau makanan ber-cheese cheese ni . Memang penggila cheese. Takkisah lah apa spesis cheese sekali pun . Cuma blue cheese je aku tak pernah makan , and rasa macam tak teringin nak makan . Sebab rupa dia aneh sikit . Dah la warna biru , nampak macam dah berkulat hahaha . Wehh sape je makan cheese tu ? Tak faham aku .
And newest one , tengah highly raved --
CHEESE TART!!
Wohoooo !
Aku dengan Wani , memang sisturrr sangat dan berkongsi minat yang sama . Iaitu -- MAKAN! hahaha . So bab food hunting ni , memang kitorang sekepala sangat . Lagi lagi bab hunting desserts . Memang kitorang paling suka berjalan jalan cari cafe yang ada kek sesedap . Bila hujung minggu je , gigih search dekat instagram , cari cafe mana yang tengah hot in town & serve kek yang best best .
So kali ni , kiotrang tukar carian kitorang kepada
'MEMBURU CHEESE TART'
pulak .
Buat masa ni , dah 3 tempat kitorang pergi dan cuba cheesetart diorang . Benda yang tak best pasal Cheesetart ialah ........ MAHAL!!
Yang paling murah kitorang dapat ,
harga nya RM5.90
. Yang paling
mahal pulak RM7.90
Sekali ngap , dah habis . Syahdu sangat bila makan tu . Dapat nikmat sedap disulam dengan rasa syahdu duit RM7.90 habis camtu je hahaha .
So kat sini , aku nak buat ranking top 3 cheesetart tersodapp (ikut tekak kitorang) bermula daripada no.3 sampai lah no.1 , okay?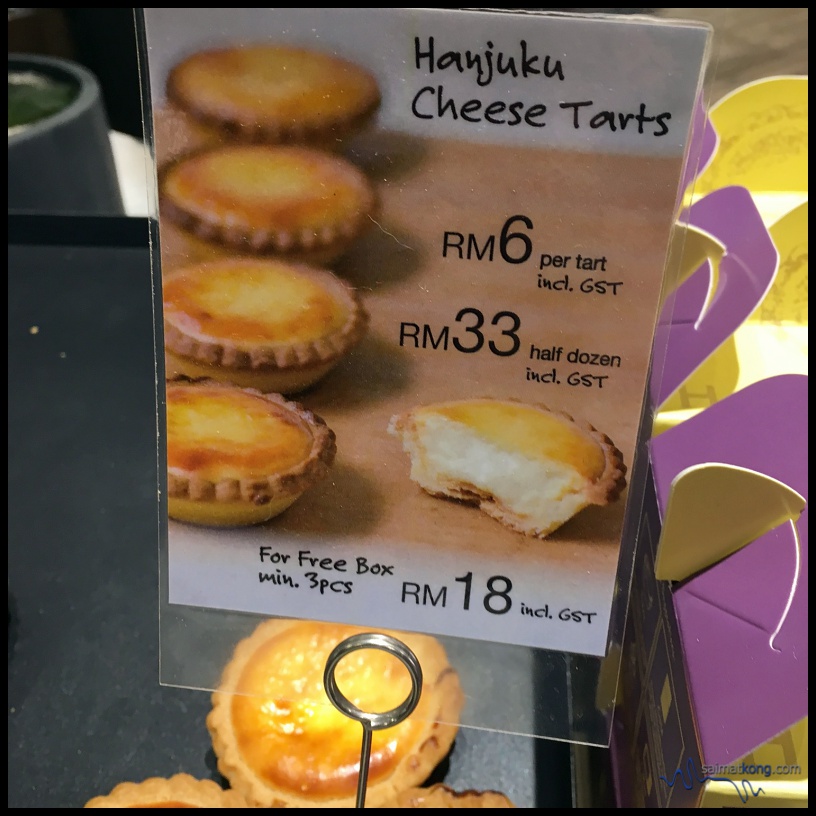 Photo credit : http://blog.saimatkong.com/
Cheesetart dekat Lavender ni sedap , cuma crust dia cam kureng sikit . Macam lemau . Taktahu lah kot sebab dah lama dekat rak tu kan . Tapi cheese dia memang sedap . Out of 3, aku letak dia nombor 3. Sebab apa? Sebab suka hati aku lah , tekak aku muahahahah *keji
2. Hokaido Cheese Tart - AEON Shah Alam (RM5.90)
Photo credit : http://www.burpple.com/hokkaido-baked-cheese
Yang ni,
aku tak sure dia ada outlet kat tempat lain ke tak
. Tapi so far, aku jumpa dekat Aeon Shah Alam je. Yang ni best sebab membezakan dia dengan Lavender, Hokaido Cheese Tart ni di bakar time time tu jugak . So rasa fresh gitu . Tapi, masa part dapat bahagian aku , aku dapat yang dah sejuk kakaka . So , macam tak best lak sebab tak panas panas . Next time aku cuba request yang panas panas. Maybe ranking ni boleh berubah kot . We'll see .
Photo credit : http://thedoubleeaters.blogspot.my/
Ni takpayah cakap lah.
Bersepah dah kiosk Tokyo Secret ni dekat mana mana
. Memang serius ni terpaling sedapppppp sekali . Crust dia sedang elok je , tak keras , tak lemau . Dan mostly setiap kali beli , mesti dapat yang panas punya . Maybe sebab selalu habiss je kan cheese tart dia, so selalu ada batch baru yang dibakar . Alaaa tulis ni je pun dah terliur .
Rasa nak gi singgah beli je masa balik keje haha .
Cuma tu lah , mentang mentang sedap ... harga pun mahal .
RM7.90
seketoi haha tapi memang puas hati bila dapat lalu kat tekak .
Korang pergilah cuba pulak . Pastu meh cerita, antara 3 ni ... mana yang paling sheeeedaaaaps? ihiks .
hokaido cheese tart, tokyo secret cheesetart, tokyo secret halal, tokyo secret tak halal, sedap tokyo secret, cheesetart sedap, kedai cheesetart, cheesetart malaysia, harga tokyo secret